As the weather warms up in the spring each year, homeowners are busy trying to get yards ready and looking great. One thing that is often overlooked is mulching beds. Mulch loses an average of 1/2″ of material each year to decomposition and displacement from the beds. A proper depth of 3″ should be maintained for weed control, to protect plant beds and to keep beds looking their best. Remulching and bed edging are great ways to refreshen the look of your landscaping to keep it looking pristine.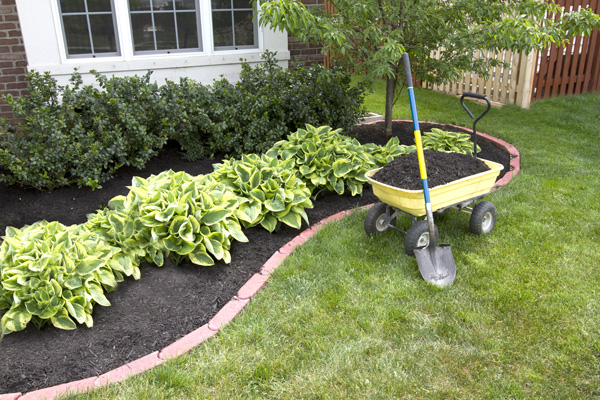 There are two main types of mulches; organic and inorganic:
Organic Mulches
Organic mulches include wood chips, bark mulch, pine straw, compost mixes and other types of plant by-products. Using organic mulches can improve soil fertility and is generally preferred by landscaping professionals. The con is they decompose over time and have to be remulched regularly.
Inorganic Mulches
Inorganic mulches do not decompose, so they require less remulching. They include rock, gravel, lava stone, river pebble and pulverized rubber.
Call us today and we'll come out and give you a free, no obligation estimate. We can match up your old mulch for color and composition. Or make recommendations for new mulch or new projects. We guarantee all work and want you to be not just satisfied, but thrilled with our services. If you are not completely satisfied, we will come back and fix it at no extra charge.
10% Off for First Time Clients