Landscape Design & Install
Landscape installations can bring life and beauty to your surroundings, improve your home's curb appeal and property value, and also perform property goals such as shade, drainage, erosion prevention and weed prevention. Landscape installation has two different phases, the design phase and the build phase. During the design phase, we come out to your property and listen to your goals and needs regarding maintenance requirements, visual appeal and property goals. We'll take photos and measurements which we'll use to help layout and sketch a landscape plan that will give you a visual understanding of placement of trees, shrubs, texture, color, growth potential and architectural structure.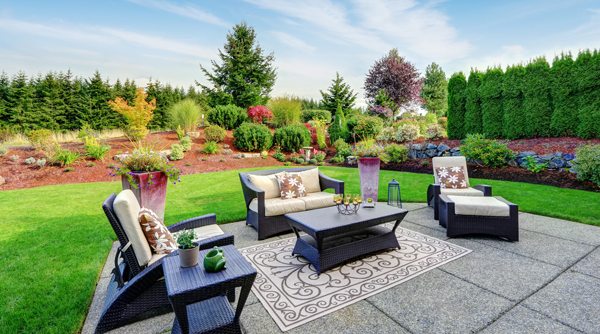 The build phase can consist of several steps depending on what is planned.
First we choose the highest quality plants from nurseries we trust and know to grow premium quality plants with sturdy survivability.
We also choose plants according to the landscape site using factors such as sunlight, soil, feeding and watering needs.
Soil will sometimes have to be prepped prior to planting with compost, shale or sand to adjust drainage and PH levels.
Then we will bring in all materials and begin to bring your dream into reality.
We have many tools in our tool belt to transform your space. Rock gardens and boulders often make nice accent pieces to landscape design. Hardscapes such as retaining walls, steps, patios and walkways can be installed. Perhaps a nice Japanese inspired pergola covered with vine is the perfect natural awning for your patio. Landscape lighting sets mood, creates security and illuminates gathering spaces. We can design a plan using many different methods to create something beautiful for you.
We can handle any type of landscaping application including residential, new construction, institutional, and commercial and any size job from single beds to large, complex installations. Call us today, we guarantee all work and want you to be not just satisfied, but thrilled with our services. If you are not completely satisfied, we will come back and fix it at no extra charge.
10% Off for First Time Clients